The Antarctic, it is a Travel and Wildlife Photographers dream. In 2005 I was lucky enough to be stationed with the British Antarctic Survey for 7months on Bird Island, South Georgia. "Antarctica. You know, that giant continent at the bottom of the earth that's ruled by penguins and seals."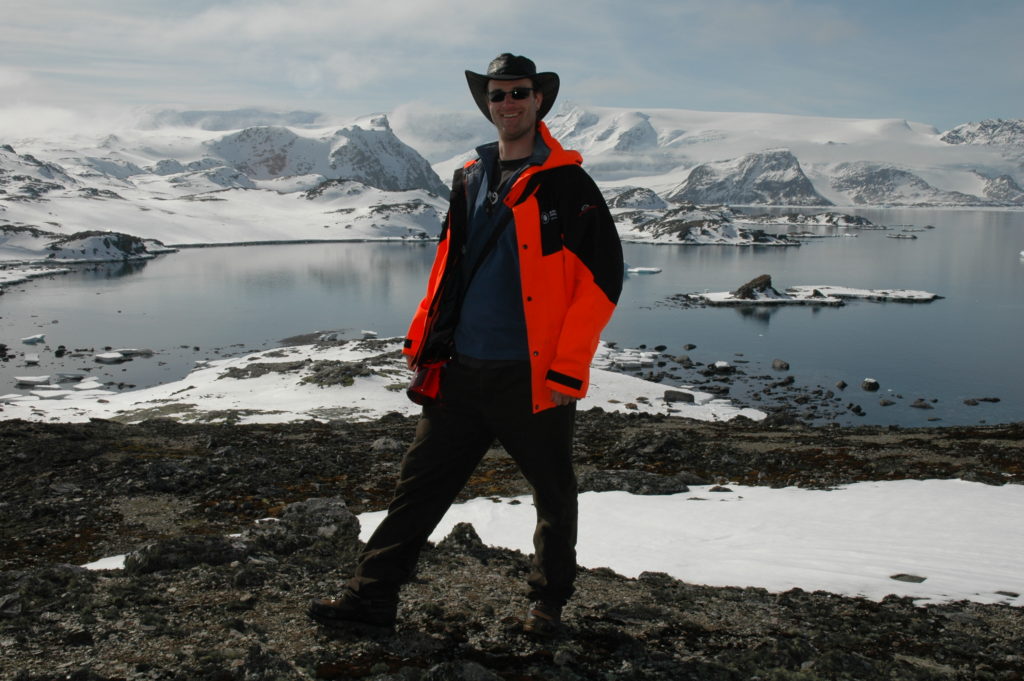 I was there to do conservation research on Albatross but getting there I was also able to spend two months at sea, Chilli, the Falkland Islands, South Georgia, Signy Island and the beautiful ice continent, Antarctica.
The photographic opportunities were amazing, and there was Infinite Wonder at every turn. I was extremely lucky, rarely does anyone have the opportunity to spend that much time in such an amazing place. Other photographers I know had days not months. It was a trip of a lifetime and I would not have passed it up for anything. Ironically'; I hate being cold.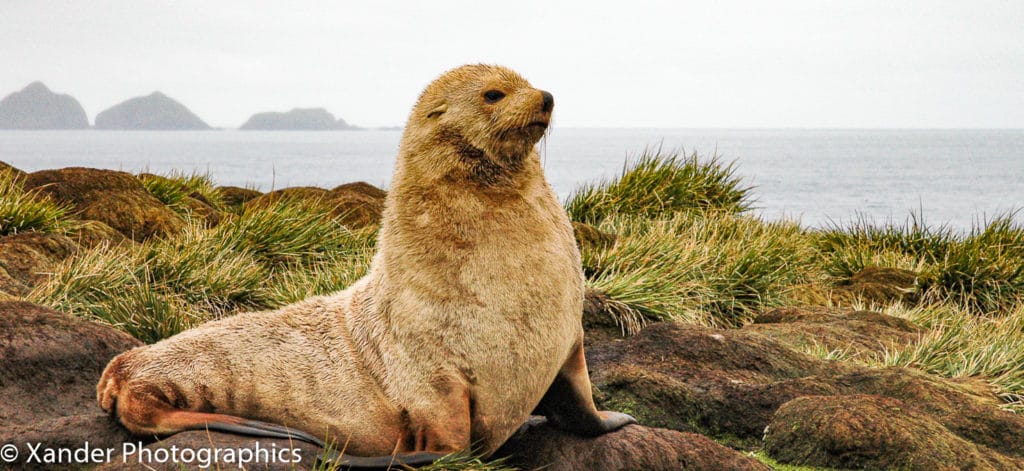 South Georgia is most famous for Ernest Shackleton's 1914-16 journey to Antarctica where his expedition ship, the Endurance, struck tragedy. It was trapped in sea ice for 10 months before being crushed in the pack ice. The crew drifted on ice floes for five months before escaping in boats to Elephant Island, eating nothing but seal meat, penguins and their dogs. Shackleton sailed 1,300km, taking 16 days, to South Georgia in a small whaleboat. He and the men he could take with him then hiked over several mountans to Stromness Whaling Station to get help for the rest of the crew. It took four relief trips and four months to get them all back, remarkably not one of Shackleton's crew died.
I was shooting with my first digital camera, a Nikon D70. This meant I had to relearn a lot about how digital camera captures; colours, dynamic ranges and deals with high contrast situations as opposed to my trusty Fujicolour film.
I think what amazed me most was the summer colours, I went there expecting it to be white on white with a bit of black, but despite the temperatures never rising beyond single digits (Celsius) it was vivid greens and stunning blues.

Tourists are not allowed on Signy or Bird Island and the animals have little fear of people. If you moved slowly and quietly (and did not touch) The native animals would get on with their lives and let you shoot away. The one exception was the Black-browed albatross, these are a grumpy creature. On one notable occasion, a rather stroppy female took exception to me taking photos of her neighbour and not her. Abandoning her nest, she walked several meters across rough terrain. Bit me on the hand, hard! There was blood. Satisfied, she trudged back to her nest. If a bird could look smug; she did. Penguins, on the other flipper, often forgot you were there and may sit on you thinking you are a warm rock, only to panic when you politely asked them to get off. This is Antarctica. Icy home to the playful penguin.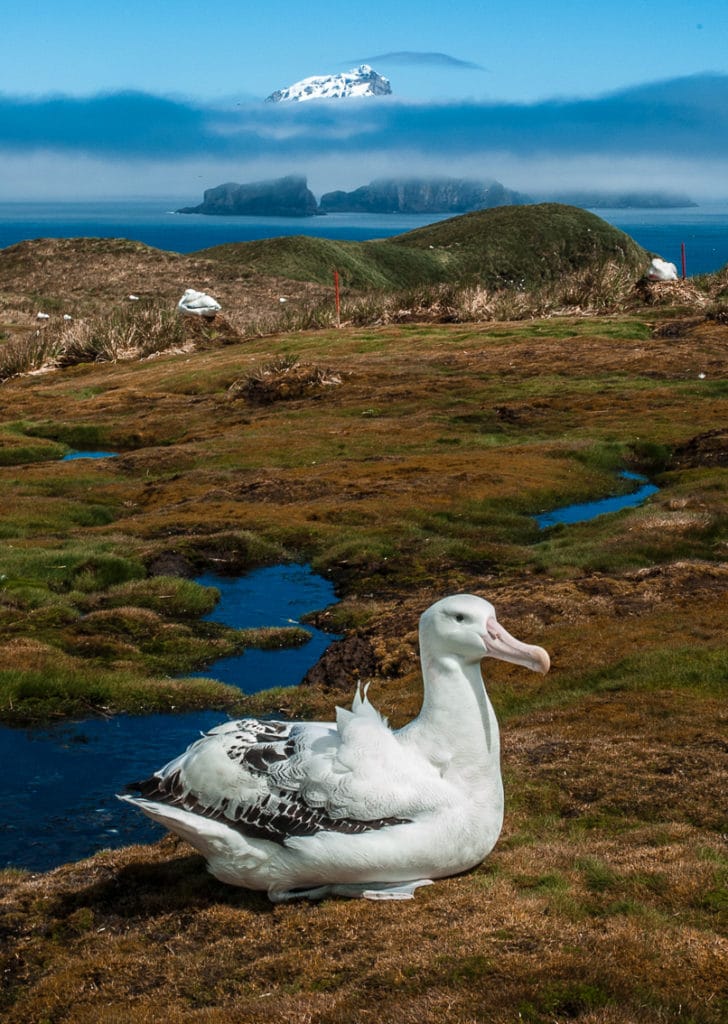 " I had a dream when I was 22 that someday I would go to the region of ice and snow and go on and on till I came to one of the poles of the earth"
― Ernest Shackleton